Laser cutting in the construction industry.
The construction industry uses laser-cut products in a vast range of applications. First of all, structures such as scaffolding, or even the construction of a plasterboard wall, suspended ceiling, lighting installation with LED strips, ventilation, sewage system, home installations, as well as in corporate buildings, public utility buildings, etc.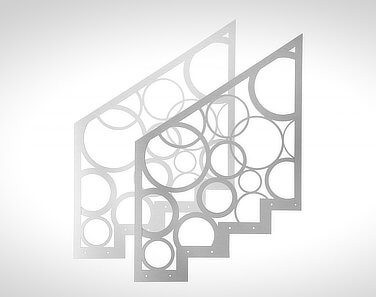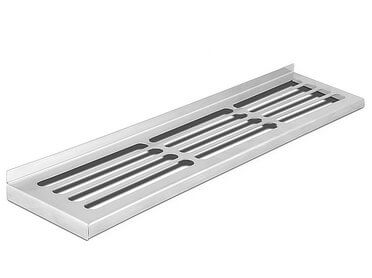 We have a rich portfolio and a wide range of products in our online store. We provide drainage, ventilation grilles, elements supporting permanent and stable assembly of various parts. Laser cutting is used for making internal and external balustrades for stairs in numerous shapes, depending on the project. Very thin as well as thick metal sheets are cut to match the dedicated application.
It is also possible to visually identify the contractor of a particular investment project; covers or plates with the company's logo can be installed on the building site and be an advertisement for many years.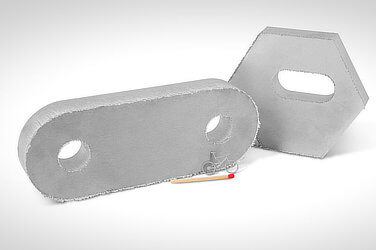 write us for your project valuation
Laser KESMET – OPENING HOURS:
Mo-Fr: 8:00-16:00
Piotra Skargi Street 45
42-200 Częstochowa
Office:
tel. +48 793 100 107
tel. (34) 362 10 41
e-mail: laser@kesmet.eu
Bookkeeping:
tel. +48 884 699 988