Laser cutting in the footwear industry
Footwear industry uses parts and products made with a laser cutter. One has to start with templates for cutting out the shape of shoes, soles, and uppers. All types of templates and fittings allow cutting rubber, leather, and other materials according to the pattern and thus improve mass production or, on the contrary, support the designer's collections.
Thanks to the precision of the laser, small metal elements, e.g., for decorating shoes, can be engraved. Its accuracy makes it possible to create even the smallest details, which are then decorated with a zipper or attached to other parts of the shoe.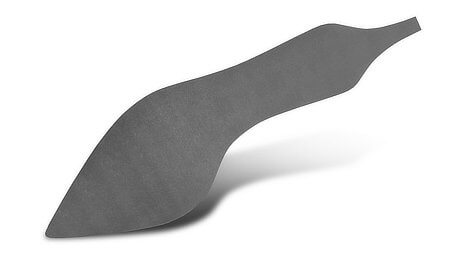 Finally, the whole range of fashionable wardrobes and cabinets, wardrobe constructions, mainly metal elements. Hanging rails, bases, hangers, and shoe rack frames. Everything you can place your shoes on or store them in a practical and space-saving way.
write us for your project valuation
Laser KESMET – OPENING HOURS:
Mo-Fr: 8:00-16:00
Piotra Skargi Street 45
42-200 Częstochowa
Office:
tel. +48 793 100 107
tel. (34) 362 10 41
e-mail: laser@kesmet.eu
Bookkeeping:
tel. +48 884 699 988